Visit the Batavia Depot Museum
MUSEUM SHOP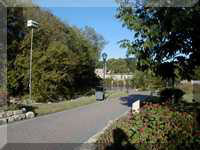 Batavia Riverwalk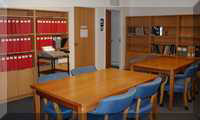 Research center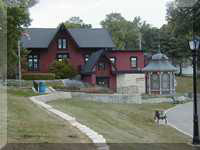 Depot Museum & Research Center
GIFTS AVAILABLE AT THE DEPOT MUSEUM SHOP
We have many special gift items to choose from. Contact us for availability and information about how to order.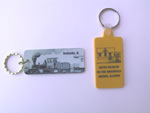 Men's Caps
Hunter Green, Cloth, with Locomotive and words Depot Museum, Batavia, Illinois
Navy Blue, Mesh back, with Windmill Logos and Batavia, IL

Windmill Scene Note Cards
Scenes reproduced from windmill company trade cards. 8 different scenes per package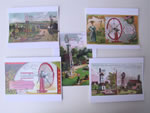 Souvenir Spoon
Miniature (3 3/4 inches) with windmill.
Perfect for the spoon collector.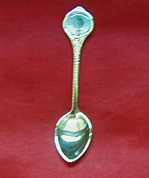 Photo Albums
Covers each have two scenes along the riverwalk.
Horizontal or Vertical. Album is 5 x 6 1/2 inches.
Each album holds up to 4 x 6 inch pictures in each page and has a total of 24 pages.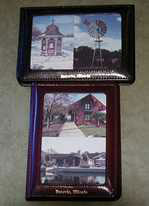 Windmill Kits
Hobby kits to assemble windmills 16 inches tall. The vanes contain the logo of one of the major companies from Batavia's past-Appleton, Challenge, or U. S. Wind Engine and Pump Company. Be sure to state company choice.

Batavia Collectible
Perfect to collect for yourself or to give as gifts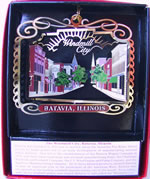 Batavia Body Company Collectible
Perfect to collect for yourself or to give as gifts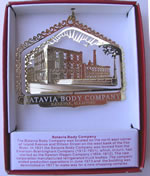 CA & E Powerhouse Collectible
Perfect to collect for yourself or to give as gifts