About the Batavia Historical Society
A MESSAGE FROM THE PRESIDENT
Dear Visitors,
History occurs on a daily basis, starting with today.
We must preserve the rich history of Batavia, Illinois, and the Batavia Township for the enrichment and benefit of generations to come. In order to accomplish this task, a significant amount of energy has been expended to gather all that is known about our past. This will be a never-ending task facing us in order to fill in the voids. This web site will be one means of helping us achieve this goal by providing an easy way for others to assist in identifying unknown people and lost information.
Communicating with us for research into the past and alerting us to events creating the history of tomorrow will be made easier with the technology of today. We hope you enjoy this experience and come back often.
Sincerely,
Daniel W. Hoefler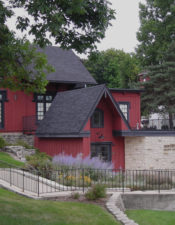 MEET THE BOARD
OFFICERS 2022
President: Daniel Hoefler
Vice President: Walt Donat
Recording Secretary: John Talbot
Corresponding Secretary: Sherry White
Treasurer: Brian Lawyer
Historian: George Scheetz
DIRECTORS 2022
Andrew Deitchman
Jane Doty
Polly Schuster Ernzen
John Hansen
John Talbot
Sherry Whyte
Museum Director: Kate Garrett