Visit the Batavia Depot Museum
BOOKS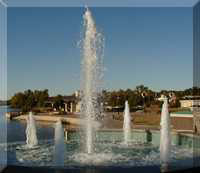 Fountain on the Riverwalk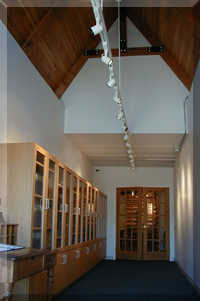 Hallway to the Research Center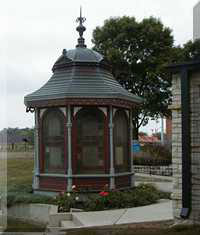 Gazebo on the Riverwalk
BOOKS ABOUT BATAVIA HISTORY
Several books have been published about Batavia history. These are available in the Depot Museum gift shop. Contact us for availability and information about how to order.
Batavia 1833 – 1983
by Roberta Campbell
©1983 – 100 pages. Illustrations. No index, soft cover. This is a collection of articles from old copies of the Batavia Herald, a weekly newspaper published in Batavia for many years. This book was published in honor of Batavia's 150th birthday in 1983.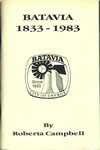 John Gustafson's Historic Batavia
by Marilyn Robinson, Jeffery D. Schielke
Second Revision ©1998 – 464 pages, hard or soft cover. Index. Many photographs.
The third edition of a comprehensive chronology of Batavia's history, 1833-1996, originally written by John Gustafson.

Little Town in a Big Woods
by Marilyn Robinson
©1989 Revised Edition, 2006 – 114 pages, hard cover. Index. Photographs and illustrations. This easy-to-read book is for children of all ages, but is especially popular with third graders in Batavia's schools. It contains a brief overview of many historic topics prior to 1900. The students use the book in their study of the history of their community.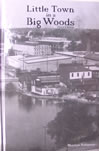 Christopher Payne American Pioneer
by Robert F. Barnes, M.D.
©1999 – 64 pages, soft cover. Index. Photographs and drawings. This story tells of the life and tribulations of Christopher Payne, the first white settler in Kane County and Batavia, Illinois.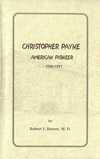 Batavia Revisited
by Thomas A. Mair
©1990 – 227 pages, soft cover. Index. Photographs. A series of comprehensive articles written by Thomas A. Mair. Some of the topics Tom has written about include the windmill factories, the foundries, the schools, the electric railroad, city government, Mooseheart, Campana, and early newspapers.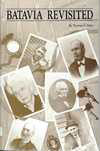 Batavia Places and the People Who Called Them Home
by Marilyn Robinson
©1989 – 214 pages, soft cover. Many photographs of buildings, old and new are included. Many historic homes and businesses and the people associated with them are profiled.

Memories of a Childhood
by Helen Bartelt Anderson
©2000 – 75 pages, soft cover.
This delightful book written by Helen Anderson, life-long Batavian, tells of her years growing up in rural Batavia. This is a collection of 14 short stories written over a period of years. Some are published for the first time in this entertaining book.

Batavia, IL Past & Present
by Marilyn Robinson
©2002 – 54 pages, soft cover.
Photo history to portray our city in the late 1800's, 1965, and 2000