Visit the Batavia Depot Museum
VISIT THE BATAVIA DEPOT MUSEUM
The Batavia Depot Museum, along with the Riverwalk, is the jewel of the Batavia Park District. The museum offers several educational programs and events throughout the year, bringing enjoyment to all that visit. The rich history of the city's past is housed in the Depot Museum, a cooperative effort between the Batavia Historical Society and the Batavia Park District.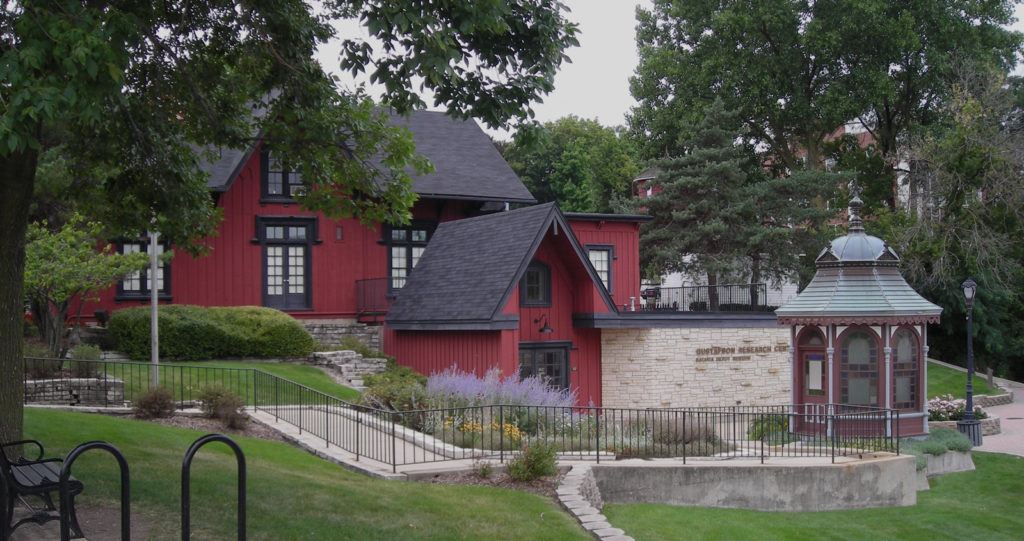 A suggested donation of $1.00 per person
REGULAR HOURS
March through the Sunday before Thanksgiving
Monday,
Wednesday, Friday, Saturday 
& Sunday
2:00 p.m. – 4:00 p.m.
SUMMER HOURS
June through August
Monday,
Wednesday, Friday
2:00 p.m. – 4:00 p.m.
12:00 p.m. – 4:00 p.m.
OTHER HOURS
Available by appointment
GROUP TOURS
Available by appointment
BATAVIA DEPOT MUSEUM
155 Houston St.
Batavia, IL. 60510
PHONE
630-406-5274
FAX
630-593-5202
EMAIL
[email protected]
ABOUT THE BATAVIA DEPOT MUSEUM
Built in 1854, the Chicago, Burlington and Quincy Railroad passenger depot is a broad eave structure with board and batten frame of Gothic Revival style. The building has basically remained unchanged and is listed on the National Register of Historic Places. The city's past comes alive through exhibits detailing the history of rail transportation, manufacture of windmills, agriculture, banking, commerce and a brief stay by Mary Todd Lincoln at Bellevue Place.
One of the permanent exhibits features the railroad history of three major railroad lines that serviced Batavia. Learn about the role of the station master at this C.B. & Q. depot and try your hand at sending a telegraph message in Morse code.
The Mary Todd Lincoln Room portrays an historical event of both national and local importance. In 1875, a Chicago jury found Mrs. Lincoln to be insane. For almost four months Mrs. Lincoln was confined to Bellevue Place, a private sanitarium located in Batavia. On display is the bed and dresser from the room that Mary Lincoln occupied during her stay.
A life-size statue of an early Woodland Indian greets visitors in the Little Town in a Big Woods exhibit. This display highlights early settlers and the industries that provided employment for many of them. Featured are windmill manufacturing, stone quarry production and farming implements.
Historic structures moved to the museum site include a turn-of-the-century gazebo, Batavia's first bank built in 1856, and a 1907 Chicago, Burlington & Quincy caboose. Caboose #14662 contains interactive exhibits pertaining to the way men lived and worked on the railroad.
The Batavia Depot Museum is located along the Fox River Bike Trail and the Batavia Riverwalk. The Riverwalk is a 12 acre peninsula on the Fox River and features walking paths, picnic area, playground, pavilion, wildflower sanctuary and fishing areas. Enjoy the day in Batavia. There are great things happening here!