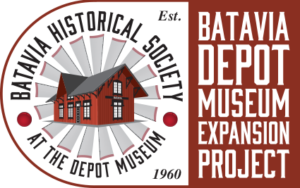 LET'S LIGHT UP THE WATER TOWER!
Sponsor a bulb and help us light up the water tower this holiday season!
HOW BRIGHT CAN WE MAKE IT?
Your name (or name of choice) will be written on each bulb you sponsor and displayed inside the Depot Museum.
Bulbs can be purchased online or at the Depot Museum Gift Shop, open Monday, Wednesday, Friday and Saturday from 2–4 p.m. Your contribution directly benefits the Depot Expansion Project.
THANK YOU TO OUR BLAZING SPONSOR:

AND OUR GLITTERING SPONSOR: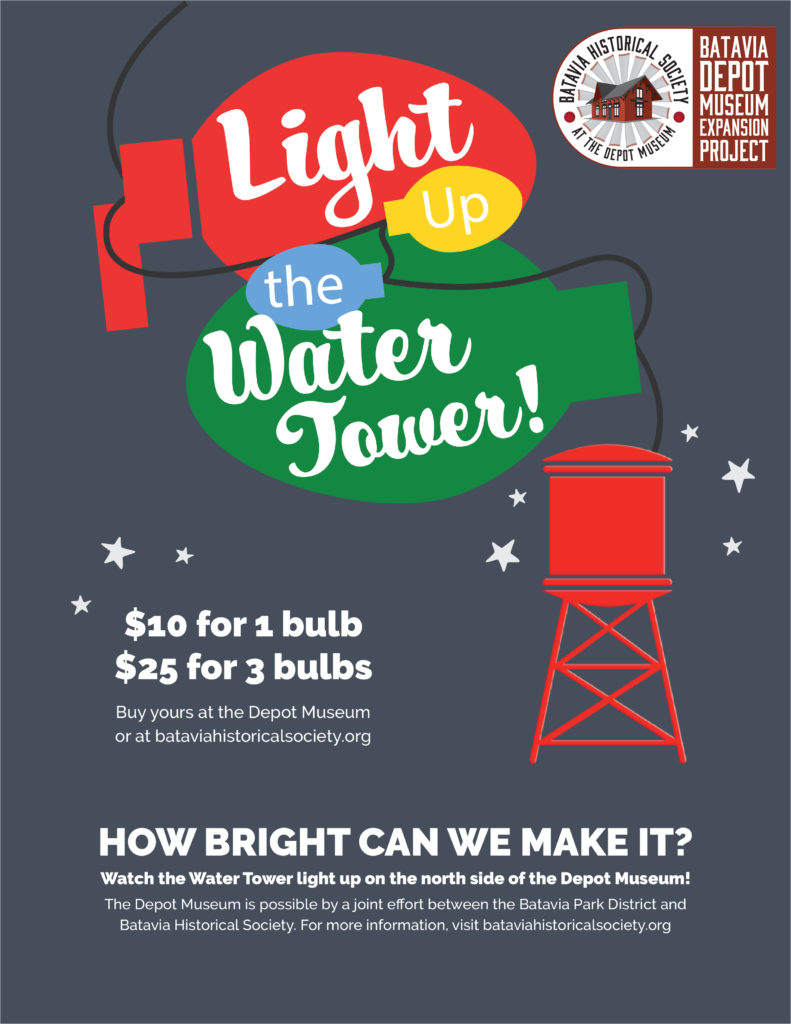 The Batavia Historical Society: Preserving the Past, Building the Future